Helicobacter pylori is a small, spiral-shaped bacterium that lives on the surface of the stomach and duodenum. It has been implicated in the etiology of a variety of gastrointestinal disorders, including duodenal and gastric ulcers, nonulcer dyspepsia, and active and chronic gastritis. Both invasive and noninvasive methods are used to diagnose H. pylori infection in patients with symptoms of gastrointestinal disease. Invasive, specimen-dependent and costly diagnostic methods include gastric or duodenal biopsy followed by urease testing (presumably), culture, and/or histologic staining. Noninvasive techniques include urea breath testing, which requires expensive laboratory equipment and modest radiation exposure, and serological methods. Individuals infected with H. pylori develop antibodies closely related to histologically confirmed H. pylori.
The Easysweet H. pylori Antibody Rapid Test (whole blood/serum/plasma) is a simple test that utilizes a combination of H. pylori antigen-coated particles and anti-human IgG to qualitatively and selectively detect H. pylori antibody, or plasma.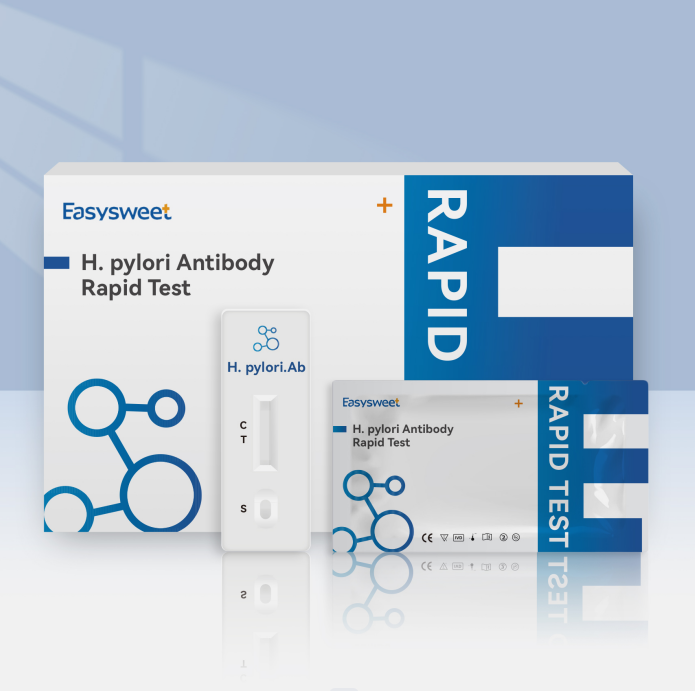 Some of the content of the article comes from the Internet, if there is infringement, please contact us.